Experience a Marvel of Himalaya at Kedar Camp Resorts, Guptkashi
Kedar Camp Resorts is a Boutique Camping Resort at Guptkashi, a town on the route to Kedarnath. While it is a camping resort, it is equipped all the modern amenities required by a weary traveller.
This resort is the gateway to visitors who intend to discover themselves either through means of an external faith or through internal discovery.
The resort has the prominent of Hindu temples in its vicinity. Kedarnath is around 40 kilometres, Tungnath is just a two hours drive, Kartik Swamy is just 50 Kilometres away.
In fact a stay at this resort will provide a confirmed viewing of the Kedarnath diety as it resides in the Ukhimath temple during the period when Kedarnath's doors are shut for winters. So come here to discover your spiritual self.
Our resort has a beautiful Yoga room, open spaces both inside and outside the resort for you to spend time with oneself, meditate and dwell in your own thoughts, without being disturbed by anything other than nature. You will see the beautiful peaks of Kedarnath and Chaukhamba, while close to a 30 varieties of birds enjoy the flora inside the resort. The place provides all the reasons for you to find a meaningful purpose to your life.
Our Tented

Rooms
Our Tented Rooms bring you an absolute pleasure of comfort with plush interiors and amenities. Our rooms are equipped with hot water and laundry service. These rooms bring you the perfect blend of experience of camping and homely comfort.
Check availability
Cottage Rooms
The Cottage Rooms at Kedar Camp Resorts, are built with bricks and wooden floor and gives a premium experience of stay. These rooms are furnished with plush interiors and twin beds and our incredible amenities.
Check availability
The scenic and magnificent gaze at the Himalayan ranges is the beauty of the entire experience of the stay at Kedar Camp Resorts, Guptkashi. The marvellous sight of the Himalayan peaks kissing the clouds is a truly magical sight. Enjoy these marvels of Himalaya with Kedar Camp Resorts, Guptkashi.
Travellers Reviews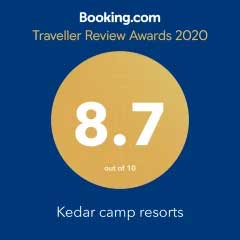 Rashmi Nair
Google Reviews
Lovely place, neat tents, neat bathrooms, hot water is brought in by the boys. Food is very good. Hospitality is good. View from the topmost tent is excellent( i got it). Serene place. Must visit. Apt place to stay to visit kedarnath.
Amitava
Google Reviews
Great place to enjoy vacation,Hospitality is good,clean accommodation. Excellent service and location was peaceful.
Muninder
Google Reviews
Its a resort,here the location was very easy to locate, the service was very good,with beautiful scenery and views.Food was also delicious and staff members were very helpful & kind.Only the drawback was there is no parking facility.Overall had a very amazing trip.
T V Mahalingam
Google Reviews
Great place, incredible vibes and brilliant staff who make you feel at home. Our 5 day stay was heavenly. You wake up to the sight of snow clad Himalayas in the horizon, the sounds of birds chirping and a cool breeze. …