Chopta - Mini Switzerland of India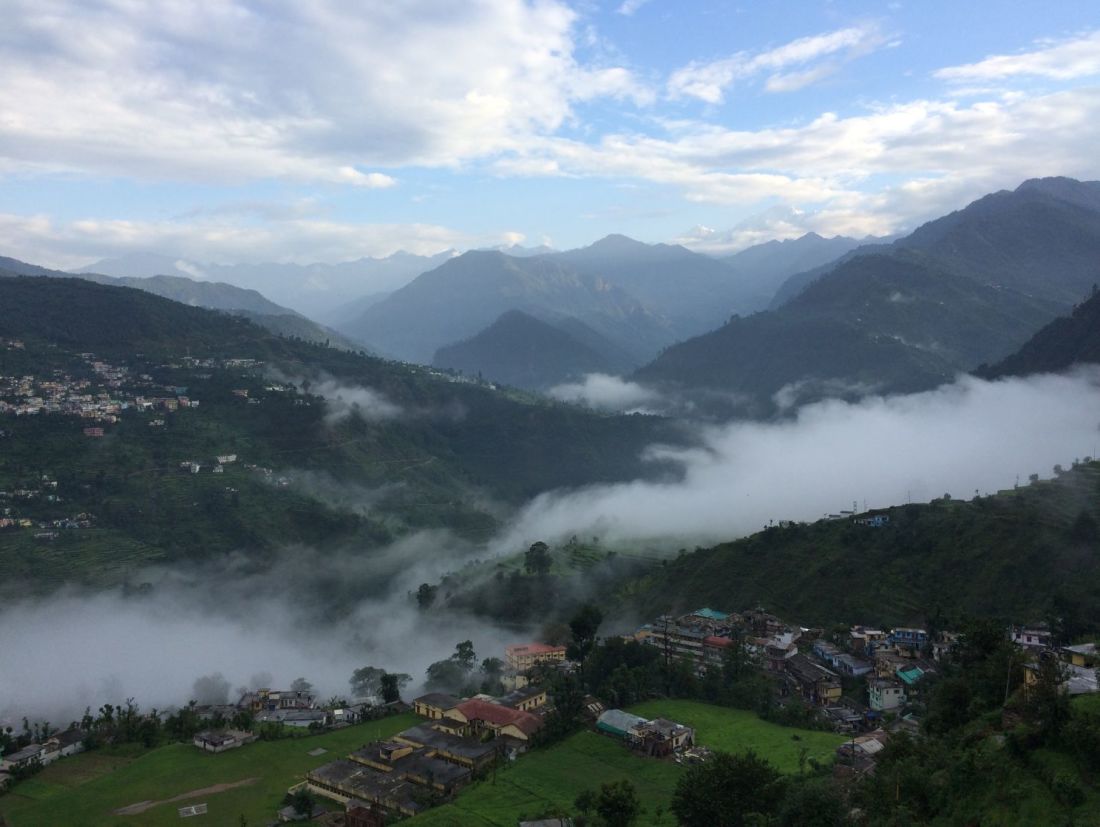 Chopta, popularly known as 'Mini Switzerland', is a small region of meadows and evergreen forest area, part of Kedarnath wildlife sanctuary located in Uttarakhand state, India. It is a place that is yet to be fully explored and one of the best hill stations in India, as it is located at a high altitude of 2,860 m (8,790 ft). This area is famous for its rich flora-fauna, serene beauty, and trekking. The location offers views of the imposing Himalayan range including Trishul, Nanda Devi and Chaukhamba.

Reasons to visit Chopta
Lush Greenery of the Bugyals
Alpine Forests
Pine, Deodar and Rhododendron
Musk Deer, Golden Fox, Leopards
Monal Bird
Clear Skies for star gazing
Viewing Mountain peaks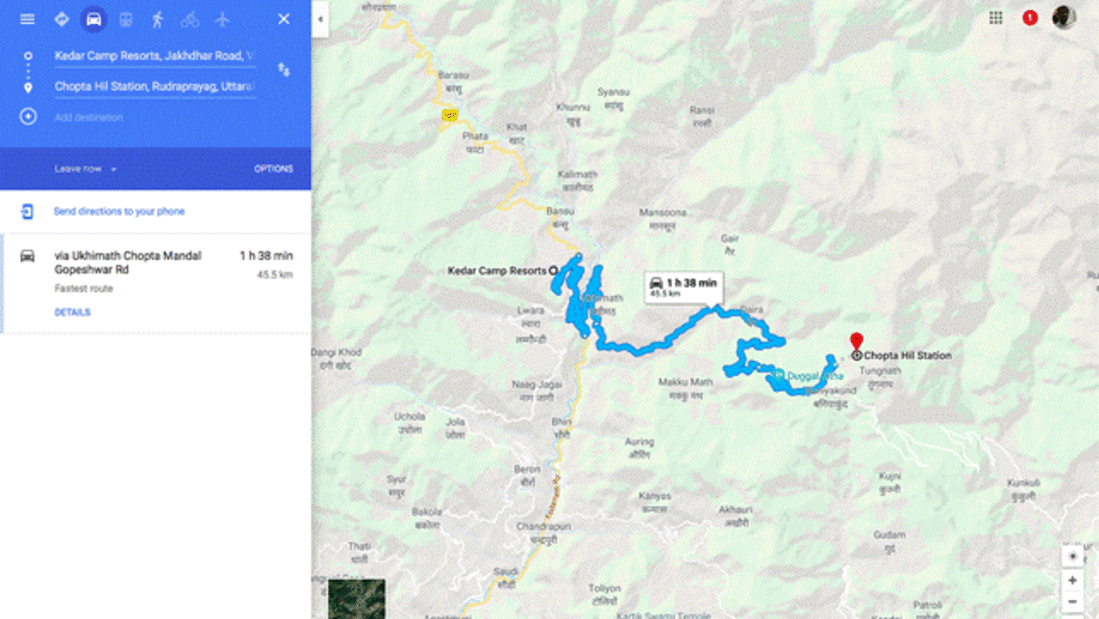 It lies 45 km from Guptkashi, 254 kilometres (158 mi) from Rishikesh and approximately 450 kilometres (280 mi) from the capital Delhi. Chopta can be reached from Rishikesh from the side of Ukhimath or from Gopeshwar, which are the two end towns of the connector road between Gopeshwar and Guptkashi.

Travel by road here is pretty slow affair as the roads are being widened. A simple rule of the thumb is that a standard car will average a speed of 40 km/hr.

Chartered Helicopters can fly you from Dehradun to helipads in Guptkashi within 40 minutes.
The best time to visit is from April to November. Chopta is also a popular destination during the winter months due to the snowfall that the area experiences. It has a very cool and pleasant climate from March to May with the temperature between 10 °C and 30 °C. After that comes monsoon season that starts from July and ends in October. Chopta witnesses snowfall from November to March and the temperature is between a minimum of −15 °C and a maximum of 15 °C. It starts snowing in the month of November and increases significantly day by day. By January it is a 4- to 7-foot-thick layer of snowfall. It is fully covered with snow during winters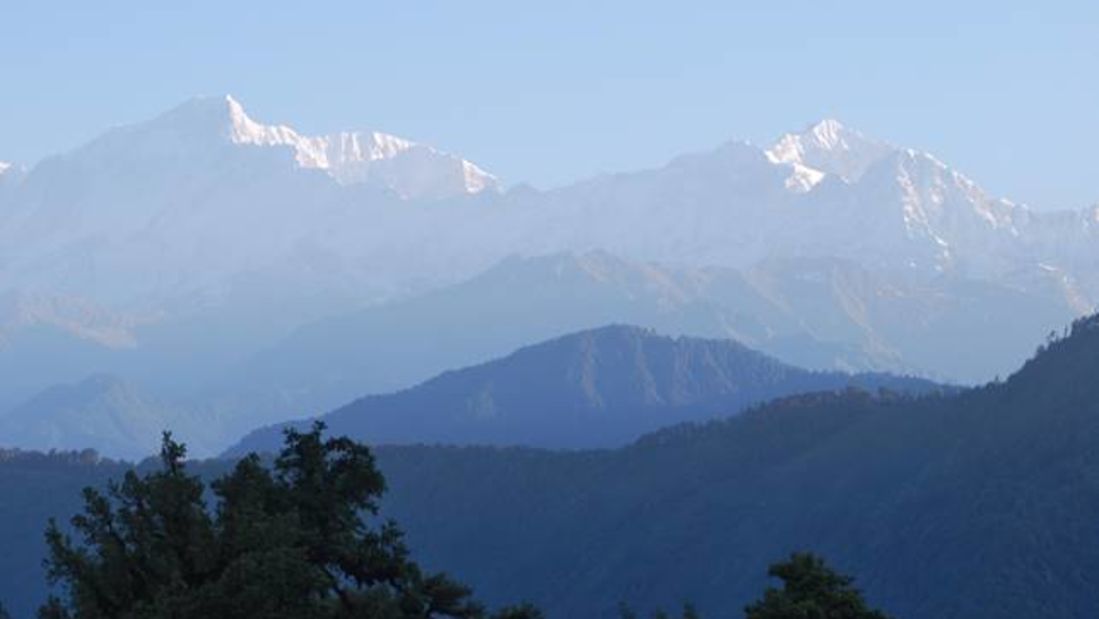 Adventure
Located at a distance of 1.5 kilometres (0.93 mi) from Tungnath is Chandrashila, a rising to over 4,000 metres (13,000 ft). covered with snow from December to March. The Chopta - Tungnath - Chandrashila trek is a famous destination for trekkers. The Chopta region has many treks and trails cutting through jungles and grasslands. Chandrashilla, Tunganath and Devariyatal are the best known trekking routes in the Chopta region.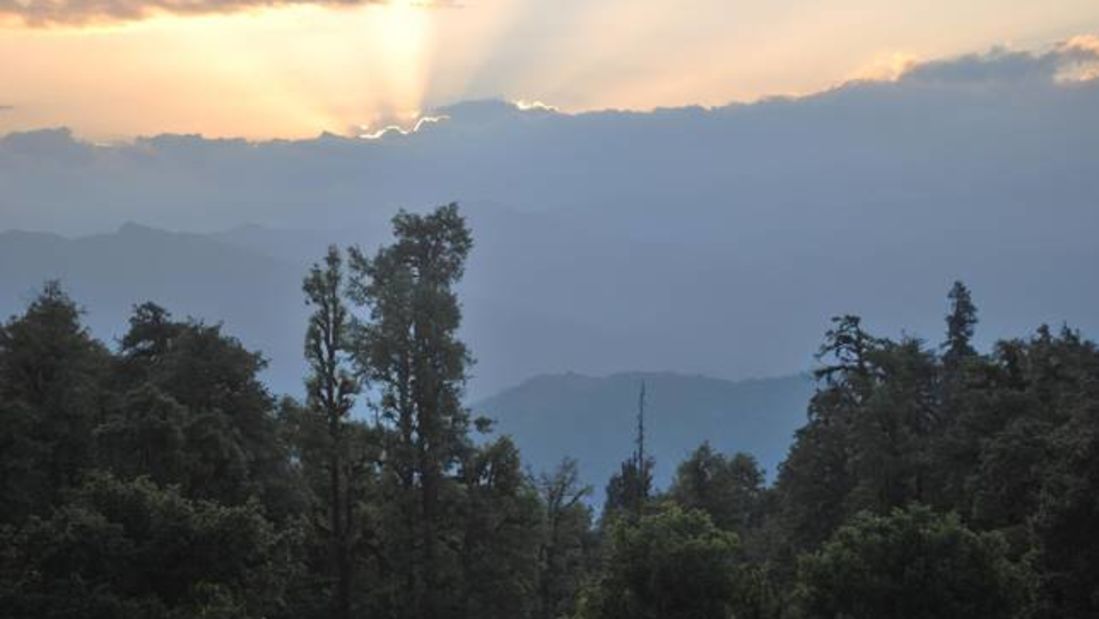 Leisure
The morning view from Chopta is invigorating when the crimson rays of sun kissing the snow laden Himalayan peaks of Trishul, Nanda Devi and Chaukhamba and Kedarnath. You can spend a day by the Deorital lake which is easily accessible by car. Because of an abundance of birds, Chopta is becoming popular among birdwatchers. Night views of the sky is beautiful in the winters for star gazers. When it snows in Chopta revelry of travellers is at its peak as you can touch feel and watch without having to do any arduous walking.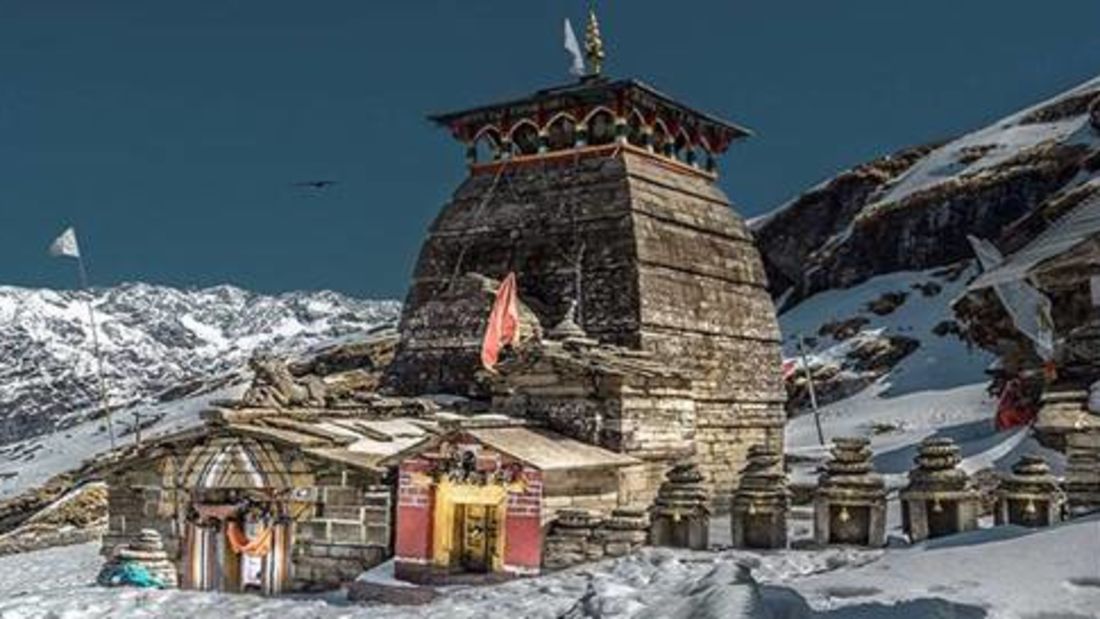 Pilgrimage
Chopta is the base for trekking to Tungnath, the third temple of Panch Kedar, which lies 3.5 kilometres (2.2 mi) away which is covered with snow from December to March. The trail to Tungnath is five km uphill and is accessible by foot only. It gets better and wider as you go up.
Chopta has small shops and no place to stay there locally. The old camps and even pop-up tents also have been recently banned by the Green Tribunal. Chopta is desolated during winters. Hence the best place to stay is at Kedar Camp-Resorts as it provides the amenities for a comfortable stay, adventure of staying in luxury tents as well as a quick access to Chopta by car.